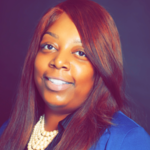 India Drayton
A little bit about me...
Greetings to you my prospective client. My name is India Drayton Realtor, ready to work with you to buy or sell your home. I have been working in the real estate business for several years, with experience working with multiple clients on multiple transactions. I am a versatile agent and enjoy working with my clients to ensure that you are given the finest premier service that you deserve whether you are buying, selling or investing.
My goal as your agent is to supply you with the most useful information that will provide an effortless transaction when buying or selling your home. My strategy for selling includes price point, marketing plan and time management. My marketing plan is well thought out and planned to reach all sources to include realtors within my brokerage and all other brokerages around the area. My brokerage provides me with unlimited resources to use to ensure that your property is marketed to its full potential. When looking to buy your home I am at your service. Once you have a price point I will work diligently to locate the best homes that meet your needs in the area you choose. I am an advocate for you and will work to ensure you get the best outcome during your journey to homeownership.
Whether buying or selling I am dedicated to getting you under contract quickly and to do that it takes full commitment which you will have when you work with me. I am enthusiastic about meeting and getting to know you. Let's set up a face to face consultation. I look forward to hearing from you very